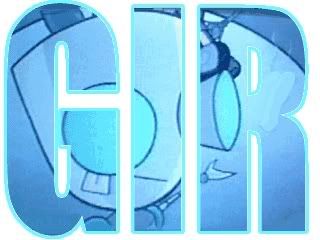 On Tuesday I got the call late in the morning from the apprenticeship hall, asking if I could get down there to get my paperwork filled out and then over to the new contractor, all before 13h00. It certainly didn't give me much time; all my work clothes were in the washer, so I threw them in the dryer while I got my tools together, and left the house with wet jeans on. I was thrilled that the weather was balmy, and that I'd had the foresight to shower earlier instead of being lazy and putting it off.

Anyway, I got to G&G Systems at ten till...very good. Did more paperwork, watched safety videos and some union propaganda, got my new hardhat, leather gloves and safety glasses, and was off for my drug test. (I just wish they drew blood instead of making me drink so much and overcome bladder shyness...I hate urine tests.) But anyway, Wednesday was my first day. I'm at the Venetian, on a service crew. It's so awesome...we do little things like TI's (tenant improvements) and, say, revamping slot machine bays, or adding conduit somewhere. It's somewhat laid-back, and it's just me and three journeyman. The great thing is, they actually teach me. Even my foreman, Mike, said that he's run into far too many apprentices that aren't where they need to be as far as training, and he actually promised that I'll learn. I'm stoked.

Example: We're remodelling some office spaces, and I don't have alot of experience with that kind of thing. So I was running some MC, mounting boxes, and doing make-up. My journeyman, Tony, told me to look at the prints to add a receptacle under the window. I screwed around with the prints and finally told him I didn't really have a clear idea how to scale them. And just like that all three of them (Tony, Jason and Cory) all began explaining, showing me tricks, and it was refreshing. Usually when I admit I'm not sure what I'm doing, someone just takes it from me and does it himself, because it's quicker than showing me how.


Oh! Not only all that, but I'm working inside (!!!) and I don't have to wear my hardhat. Nothing's nicer than climate control and a hardhat-optional environment. No overtime, at least not steady, but that's okay. It'll give me time to study for the Clark County Journeyman Wireman Exam. <shuddder> We have to pass it in order to turn out after our apprenticeship, and get this: It just became a requirement this year. None of the fifth years have passed it yet, and I'm starting to panic. So are some other fourth years. So a group of us (or many, smaller groups) are going to start meeting to study, do code calculations, get reacquainted with proper formulas, things of that nature. We were all going to do it in one huge group, but no one can agree on the days to meet, and besides it might just turn into a huge boozing extravaganza.

Also, an afterthought: regarding the last post, I talked to my mom (via e-mail) and she clarified that she doesn't think that CCK doesn't apply to me completely, I guess it more had to do with she wasn't understanding how it applied, exactly. So...things are better there, too. Good times, good times.