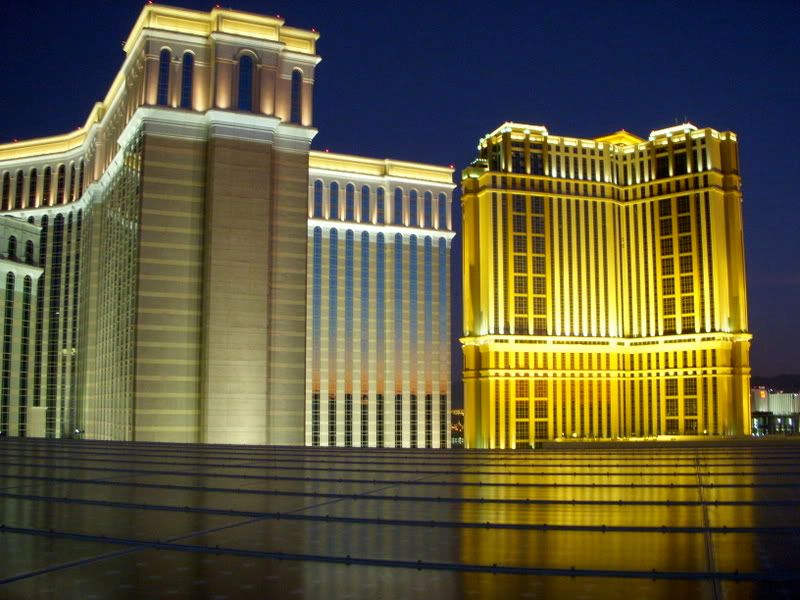 The Venetian on the left and Palazzo on the right, reflected in the solar modules.




First photovoltaic array on the Las Vegas Strip, taken at sunrise. :D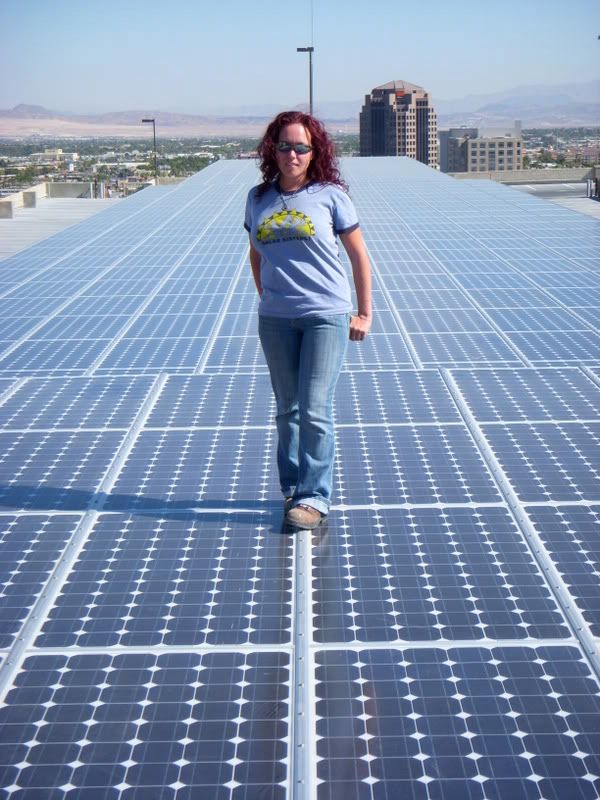 I learned pretty quickly exactly how to balance on the rails. Falling through would have been bad...both for my health, and for my employment.